Our values provide a foundation for making our mission a success and they are simple:
Provide excellent care for our residents
Maintain a family atmosphere for our residents, families and associates
Always use your head, heart and hands
The practice of "Treating Others as You Would Want to Be Treated."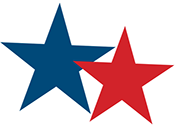 Please read the following statements carefully and indicate you have done so by entering your name and today's date in the fields above:
– – – – –
I hereby affirm that the information provided on this application form (and accompanying resume, if any) is true and complete to the best of my knowledge and agree to advise, in writing, of any change or addition to any information contained in this application. I agree that false information or the omission of information from this Application (including leaving blanks on this Application or my failure to correct or add to the information changes during the course of my employment) ("Inaccurate Information") may disqualify me from consideration for employment or continued employment and may well result in my immediate dismissal if discovered at a later date. I further agree to hold harmless and indemnify the property and this company, (collectively "Company") from any and all liability that may be caused by the Company relying on Inaccurate Information.
– – – – –
I authorize the investigation of my past employment and other qualifications of employment as deemed appropriate and agree to cooperate in such investigation. I agree to release, indemnify and hold harmless all persons and other entities (third parties) providing the information requested by the Company. I also agree to release, indemnify and hold harmless the Company from any and all liability in connection with its conducting such investigation as it deems appropriate and the use of the information received from Third Parties.
– – – – –
I understand that if I am hired, my employment with the Company may be terminated, with or without cause, at any time at the discretion of either the Company or myself. I understand that if I am accepted for employment with the Company, the Company reserves the right to change my job responsibilities, wages, benefits and any other term or condition of my employment with the Company at any time to meet the needs of the Company, subject to applicable federal and state laws.
– – – – –
This employment application is used to notify me that the nature and scope of an investigation, if one is conducted, could include such general identification information as residence verification, and, as applicable, information concerning my employment, education, credit record, general reputation, character, personal characteristics, and habits, and such information may be developed through personal interviews with third parties such as family members, neighbors, friends, associates, former employers, financial sources and custodians of official records. Only job related information developed from such a report will be considered in evaluating my employment application or continued employment.
– – – – –
I release this company from all liability for damages from issuing truthful information and authorize any and all listed references, former schools, employers and their agents and employees to provide truthful information regarding my employment, character and qualifications.
– – – – –
By entering my name above and submitting this form, I am indicating that I have read the above statement and understand its content, intent and terms